Description
This ebook kit includes the 100+ page manual Sleep Paralysis: A Dreamer's Guide, a Sleep Paralysis worksheet, and two exclusive MP3s.
If you have feelings of paralysis and suffocation as you go to sleep, or when waking up, you may suffer from sleep paralysis.
Often these terrifying sensations are accompanied by the feeling that "someone is watching." Or you may have vivid and realistic encounters with strange creatures, ghosts or monsters who seem to enjoy tormenting you by sitting on your chest and holding you down.
You're not cursed. In fact, this sleep symptom can often be quickly and easily dissolved.
The Sleep Paralysis Kit leads readers through the fear of sleep paralysis nightmares, and teaches how to safely explore the extraordinary dream realms of lucid dreaming, out-of-body experiences, and creative hypnagogia.
"People who suffer sleep paralysis inevitably focus on their fear and discomfort, but rarely do they recognize that this strange experience also holds a huge potential for mind/body growth and enlightenment. Ryan Hurd, a brilliant researcher and emerging leader in the field of dream studies, offers a brand new perspective on sleep paralysis that provides both practical help and inspirational guidance." — Kelly Bulkeley, PhD, author of Dreaming in the World's Religions
Who will benefit from this kit?
Sufferers from periodic isolated sleep paralysis.
Oneironauts and lucid dreamers seeking a reliable entryway into shamanic levels of consciousness.
Sufferers from terrifying hypnagogic hallucinations and lucid nightmares.
Lucid dreamers who are prone to sleep paralysis and cannot shake the fear that comes with these visions despite that "it's only a dream."
Ministers, therapists, and dream workers who counsel people with this profoundly realistic vision but have never known what to believe about its causes, triggers, and its potential for self-growth.
Anyone interested in this mis-understood natural vision state and its relationship to ghost hauntings, historic witch trials, alien abductions, angel visitations, artistic genius and the little people who populate our minds.
"A lucid and helpful new book on Sleep Paralysis…Ryan writes from first-hand experience, and he makes a careful study of the varying explanations for this phenomenon…" — Robert Moss, author of Dreaming the Soul Back Home
The secured download comes with three bonuses:
The Sleep Paralysis Management Worksheet for designing your own SP plan.
An exclusive one hour conversation with sleep paralysis expert Jorge Conesa Sevilla, PhD., author of Wrestling with Ghosts: A Personal and Scientific Account of Sleep Paralysis.
A 45 minute talk on the science, culture and psychology of sleep paralysis that Ryan Hurd gave at Stanford University in April 2012.
"A powerful how-to ebook" — Rubin Naiman, PhD., sleep specialist at University of Arizona's Center for Integrative Medicine and author of Hush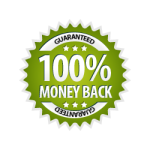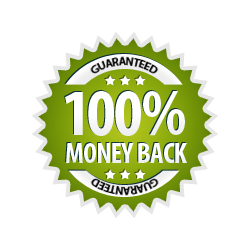 Satisfaction guaranteed or your money back. All our digital products are covered by a 100% guaranteed, no-questions-asked refund policy within 30 days of purchase.