Description
Big Dreams: Psi, Lucid Dreaming and Borderlands of Consciousness. Book 2 of Dream Like a Boss
What is your most extraordinary dream? Combining dream research with practical how-to advice, this book explores the science, psychology and mystery of Big Dreams.
Big dreams can include premonitions, out-of-body journeys, and ancestral visitations, as well as emotional encounters in the dreamworld that stick with you, sometimes for a lifetime.
This full length ebook is the second book in the series Dream Like a Boss, although it stands on its own. The book reviews the latest research into psychic dreams, as well as an expanded context (and best practices) for lucid dreaming and sleep paralysis. Erotic ghost experiences, past life experiences, lucid nightmares and other tabooed borderland states of consciousness are also explored from the vantage of contemporary dream science and sacred psychology in this unique volume that combines personal narrative, case studies and documented research.
PRAISE
"Dream Like a Boss 2 bridges the gap between scientific dream research and psychotherapeutic dreamwork, by skillfully blending immense personal experience with extensive scientific knowledge. Hurd has had some extraordinary experiences, and has contributed some unique and valuable perspectives to the lucid dream community. I've been systematically reading virtually every book ever published on lucid dreaming, and there were new ideas and material in here that I had never seen before. A treasure chest overflowing with fascinating information and practical advice about psychic dreams, sleep paralysis, false awakenings, and lucid dreaming. A delight to read."

–David Jay Brown, Author of The New Science of Psychedelics and Mavericks of the Mind
LAUNCH SPECIAL
Download of Big Dreams also comes with a 20 minute video slideshow about how to build a successful lucid dreaming life practice.
Download includes 4 files so all major ebook readers and apps are represented: for Kindle apps (.mobi), iBooks (.epub) and also Nook and Kobo apps and readers (.epub). These ebooks can be read on computers, tablets and smart phones, not just ereaders.
Note: you get all versions with download, and updates for life.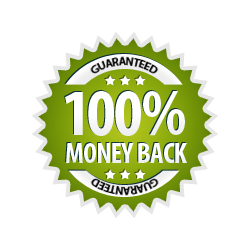 For directions how to download and add your new ebook to your favorite reader or app, click our FAQ.
Satisfaction guaranteed or your money back. All our digital products are covered by a 100% guaranteed, no-questions-asked refund policy within 30 days of purchase.